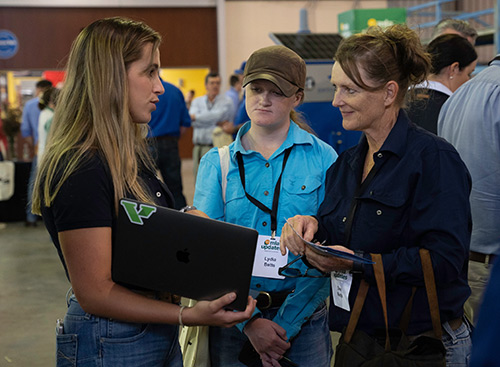 There was a strong number of attendees at the 2022 MLA Updates, with more than 350 industry stakeholders joining forces in Toowoomba, Queensland to hear about the latest from MLA's research and development investments.
The plenary session was featured with an opening address by MLA Managing Director Jason Strong and updates from MLA's Communications, Marketing & Insights and International Marketing teams.
The key highlight of the event was the release of the Australian Feedbase Monitor (AFM) - a joint initiative between MLA and Cibo Labs. Since it's launch, the world-first tool has provided produces with satellite-derived objective estimates of leading pasture growth, biomass and ground cover for their property.
An important message taken away from the event was the presentation delivered by MLA Group Industry Insights and Strategy Manager, Scott Cameron, who spoke about upcoming challenges surrounding growing global inflation and the cost of living pressures. As well as, the opportunities that can be created for the red met industry through promoting health and nutrition, capitating on the evolving tastes of multicultural Australia, and reminding consumers of the trusted flavour, quality and special nature of our beef and lamb.
Read more about MLA Updates 2022 in Feedback's 2022 summer edition
Event highlights video
Sundowner event video
More information on MLA Updates 2022
For more information on last year's events watch the session recordings, exciting on-farm demonstrations and presentations, as well as looknig through the event's photo gallery: